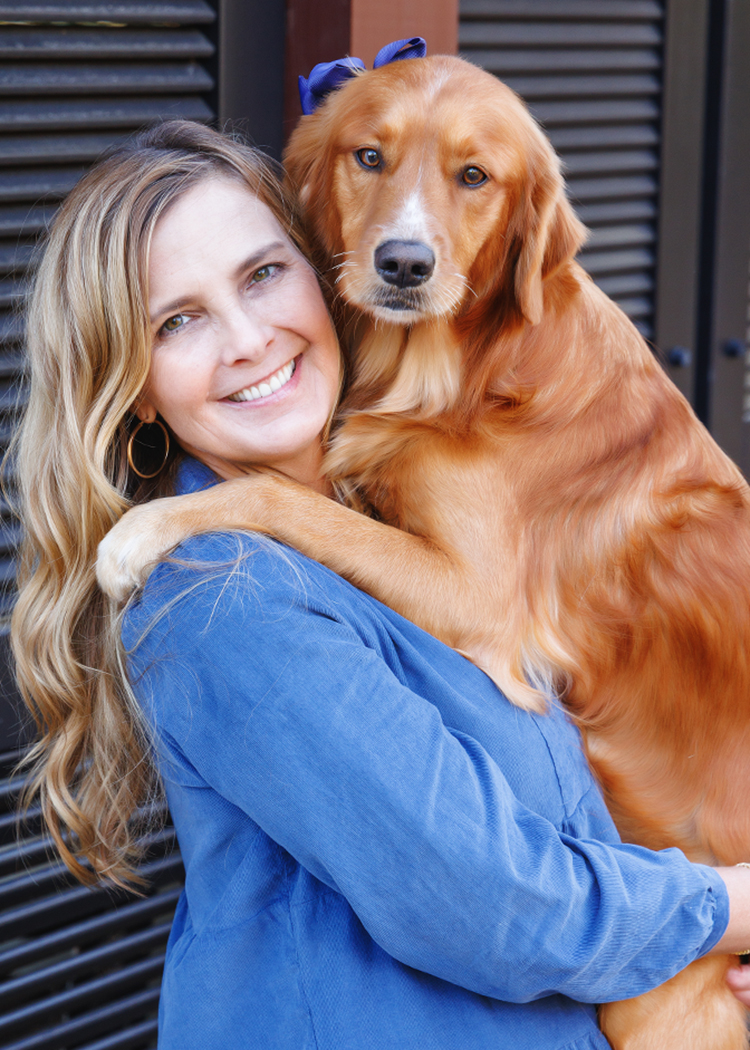 first....
I love meeting people and making new friends! I love my family of all boys- but I love my friends just the same!
I love avocados, chocolate chip cookies and my golden retrievers Marley Grace and Gracie Mae! You can catch me at the pool in the Summer and all tucked away inside in the Winter... I hate being cold!
sessions...
I work by appointment only. Due to the custom nature of my business, I can only offer a select number of sessions per week and am often booked nine months in advance. Your session will last approximately 2-3 hours. I am closed on Saturday and Sunday.
clothing & props...
Especially for newborns - feel free to bring special items that you would like to have in your photographs.
This could be something you owned as child or something new... like a special toy, knitted hat or blanket.
No need for lots of clothes... Wraps and swaddles are most comfy for baby - But if you have a special outfit that fits - lets do it!
proofs...
A hard copy set of your proofs is available for sale once your $300 minimum order has been placed. Ask me for a sample when you book your session!
You can also purchase a thumb drive of the entire online gallery for $1000 after you have met the $300 minimum.
No more than 7 days after your session, I will let you know that your proofs are online in a private gallery that is password protected. They will be available for 14 days from the day I call or email you.
copyright..
I will provide you with a limited number of low resolution watermarked digital image sneak peeks on my personal Facebook page.... Please in turn respect my work by not screen capturing, altering or printing these images -
Once you have placed an order, I will gladly sell you full resolution digital images for $100.00 each or $1000 for the full gallery (once you have met the $300 minimum requirement)- you can print and use these images on your social media at your discretion. Thank you!
about me...
I am not going to bore you with the sappy story about how I have always loved photography or how my children inspired me to start my business, but I will tell you that I am grateful to my clients for allowing me to capture memories for them and having fun getting to know them. I love fun colors, expressive eyes, timeless stares, laughs, smiles, unique angles, feet and all of the little details!
I love what I do and believe I have one of the coolest professions! I get to document special moments for families, I get to create something that you will have for years to come, something that could be passed around HUNDREDS of years from now.
I like to color outside the lines!! So, if you think I'm cool enough to be your photographer, you are in for a lot of fun! I can be traditional, modern, classy, fun, festive and unique all with sprinkles of Love!! I love to chat a bit with my clients before hand to discuss how to make their session uniquely theirs!
To ensure I am able to be there for my family I have chosen to have a home studio. I don't just a throw a backdrop up next to the dining room table. You will find my studio relaxing and laid back, complete with everything that is necessary when those smash cake sessions get a little crazy!! I have found that my clients are able to make themselves at home while watching me create beautiful memories.
I feel another thing that sets me apart is that have fully invested in my trade. I am NOT someone who got a cool new camera for Christmas and now have a business. I have been a photographer for over 20 years. I pay for my business licenses and I pay my taxes. I am always learning and staying on top with the latest equipment.... I invest in myself and my business so that I earn the right to ask you to invest in me.
I have a wide variety of props, headbands, hats, bow ties, bubbles, bloomers etc. This however does not mean you should not bring your own items. I LOVE to meet a fellow Etsy addict. :)
A few years ago I swore I'd never text and now I'm a texting fool so feel free to call me, email me or text me. Either way I look forward to meeting and working with you.
To get to know me better I'll leave you with some things I love!!!
Jesus Christ our Lord* my family* my hubby* my boys* my church* my iPhone* my iMac* tennis shoes* hugs from my boys* laughing so hard you cry* my friends* the color pink* fresh squeezed orange juice* roses* my Speed Queen* the sunshine* the pool* cruising* my Canons* anything Lulu lemon- ANYTHING* the Apple watch* Boll and Branch sheets* Sharpies* sleep* pecans* rose gold* canvases of my boys* Marley Grace and Gracie Mae, our Golden Retrievers* ball caps* my Tesla* camera bags* good water* and the best restaurant in town - Eslava's
I have raised two amazing beautiful sons, so I do completely understand that your time is precious. I'd like to thank you for taking the time to visit my site. Please feel free to call me with any questions.
I am available Mon- Fri from 10 a.m. to 6 p.m.
Thanks!
Charlotte